Welcome to eCarOne! We always strive to be as transparent and informative as possible, so we invite you to have all your auto financing questions answered by our very own Director of Finance, Mo Ozzie. With years of experience and expertise in the industry, Ozzie is your go-to source for reliable advice on buying luxury used cars in Texas.
At our used luxury dealer in Plano, we pride ourselves on offering great prices, competitive interest rates and trustworthy auto financing solutions.
So, let's dive into some common questions Ozzie receives from customers.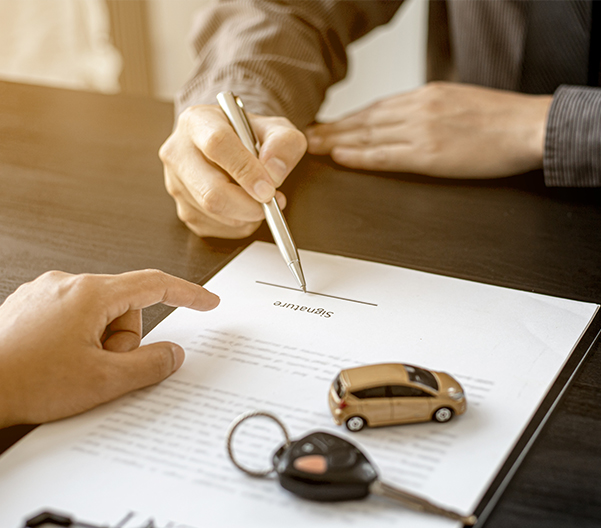 Ask Our Finance Expert
Mo Ozzie, Director Of Finance at eCarOne
01

What are the current interest rates to buy a car?

Interest rates are fluid and driven by various factors, including credit scores, Federal Reserve policies and other market dynamics. As such, it's essential to stay updated on the latest trends and consult with our finance experts to get the most accurate information.
02

How do I get a good interest rate?

To secure a favorable interest rate, you should maintain a healthy credit score and have a good payment history. Other factors that impact your interest rate include the size of your down payment, the term of your loan and the model year of the vehicle.
03

How much of a down payment do I need to finance a car?

The required down payment is determined by banks, not our dealership. Different financial institutions have various guidelines, so it's essential to consult with our finance experts to navigate these requirements.
04

What additional costs will I be responsible for when buying a new car?

When purchasing your car, you'll need to consider costs such as State Tax, Title, & License Fees, Dealer Adds, County Taxes, Documentation & Preparation Fees and Transportation Fees. At eCarOne, we strive to provide transparent pricing and ensure you're informed of all associated costs.
05

How can I find the value of my trade-in?

To find the value of your trade-in, please visit our Trade Appraisal page and schedule an inspection at eCarOne.
06

Does my credit score impact my loan rate?

Absolutely. Your credit score, payment history and the length of time you've been in the Credit Bureau's system all play a crucial role in determining your loan rate.
07

I have a low credit score – can I still finance a car?

Whether you can finance a car with a low credit score depends on various factors, which banks will decide on. Consulting with our finance experts can help you better understand your options.
08

I don't have a credit history yet – can I still finance a car?

Similar to the previous question, the decision to approve financing for someone without a credit history depends on many factors, and banks ultimately make this determination.
09

What's the best length for a car loan?

The ideal length for a car loan depends on your budget and personal preference. The eCarOne finance team can help you evaluate your situation and decide on the best term for your needs.
10

Can you offer a better interest rate than my pre-approved rate?

It's possible to achieve a better rate, but we'll need to submit your application and allow the bank to make the final decision.
11

Can I reduce my monthly car payments down the road?

Yes, you can refinance your car to potentially lower your monthly payments and obtain a better interest rate.
12

Can I sell my car while I'm still paying it off?

Yes, you can sell your car even if you're still paying it off. At eCarOne, we can assist you with this process.
13

Can I add a warranty when I buy a car?

Yes, you can add a warranty when purchasing a car. Our team at eCarOne will be happy to assist you with this process.
We hope this FAQ page has provided you with valuable insights into auto financing. For more personalized advice and assistance, don't hesitate to reach out to Ozzie and the rest of our finance experts by contacting eCarOne.
Trust us as your go-to source for competitive prices, interest rates and reliable auto financing guidance!