Italian legacy lives on through the Alfa Romeo Giulia Quadrifoglio, now available at eCarOne in Carrollton, TX.
Back in 1923, Alfa Romeo driver Ugo Sivocci overcame a series of second place finishes by creating his own luck. Painting a white square with Quadrifoglio, which means "four leaf clover", on the front of his vehicle, the famous driver won the next race he competed in.
The legacy of this classic badge was born on that day, and has followed on Alfa Romeo performance vehicles ever since.
And with the Alfa Romeo Giulia Quadrifoglio available here at eCarOne in Carrollton, TX, you can become a part of that heritage.
PERFORMANCE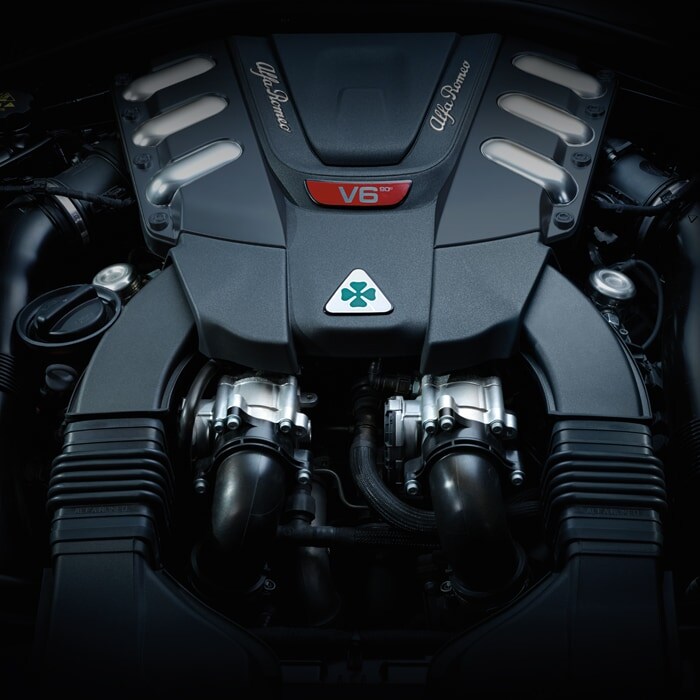 The Giulia Quadrifoglio is equipped with a 2.9-liter all-aluminum turbocharged V6 that sends all of its 505 horsepower to the rear wheels. Top speed reaches a ridiculous 191 miles per hour, hitting 60 mph in just 3.8 seconds.
It's designed with carbon fiber and elite aerodynamics, and equipped with torque vectoring, Alfa DNA Pro Drive Mode Select, and a high performance Brembo brake system for precision and decisiveness at all times.
VIEW INVENTORY
STYLE & FEATURES
Italian themed for sophistication and a sculpted, classy appearance, this Alfa Romeo model comes with clean lines running across its body and bold 19-inch aluminum wheels.
Black leather upholstery inside, standard Apple CarPlay® and Android Auto™ compatibility, and driver-assist technology highlight the versatility of your experience from the driver's seat.
Options such as a Driver Assist Dynamic Package and carbon-fiber racing seats help you customize further.
VIEW INVENTORY
TEST DRIVE THE ALFA ROMEO GIULIA QUADRIFOGLIO IN CARROLLTON, TX