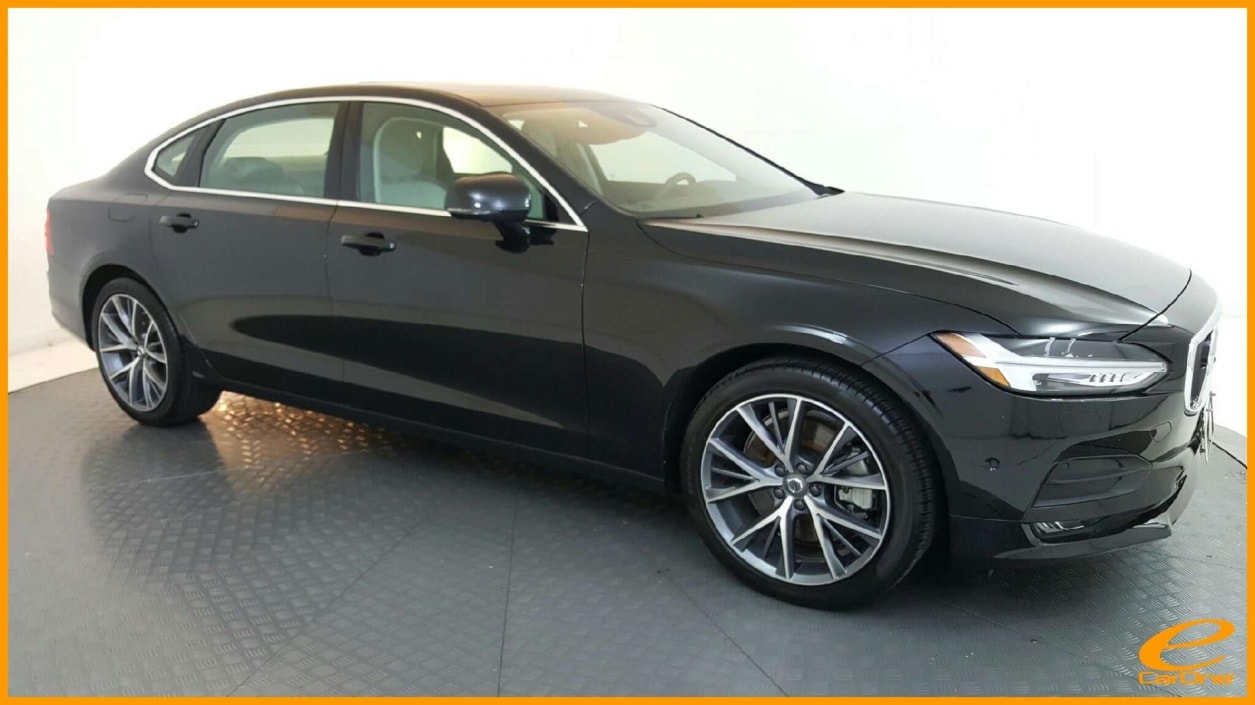 Mama D here, I hope everyone is doing well and I send my best wishes to all the people affected by Hurricane Florence.
This past week Mama D was driving a 2018 Volvo S90 T6 Momentum with Onyx Black Metallic exterior complemented with blond leather seats accentuated with dark flame birch wood trim.
Mama D actually owned a 1988 240 GL many moons ago in Fountain Hills, AZ and I am a fan of them. Just from looking at the design of the body, Volvo has come a long way baby; no more boxy exteriors. This S90 T6 actually had a very sleek sophisticated appearance; that of an expensive luxury sedan.
The interior of the car is luxurious and spacious and has a nice big display screen that is operated by touch. Once again the start button is in a different place-haha and this one even got my husband-lol. It is actually a knob on the center console that you turn to the right to start and to the left to turn the car off...quite unique I'd say!!! I was able to set up bluetooth and get everything adjusted and Mama D was ready to start driving.
Those of you that read my blogs know by now that Mama D has a need for speed and nothing delights her more than seeing how fast she can go!! So, truth be told, Mama D was a little disappointed with let's just say the amount of cylinders this car had. But we should never judge a book by its cover now should we!!
Mama D was very pleasantly surprised driving this Volvo S90 with T6 Momentum; it is extremely comfortable and well laid out and had more than adequate acceleration even for Mama D. This S90 has lots of safety features which would make it a great family vehicle. Blind spot sensor (Mama D's favorite), Lane departure, distance pacing cruise control and speed control (Mama D's least favorite-lol), and forward/rear collision and pedestrian warning to name a few.
The 2.0 326 HP, 4 cylinder engine was quick and responsive and did not fail to provide Mama D with a burst of power when needed. The Volvo S90 has a very smooth ride and the back seat is spacious and very comfortable as well with a pull down center console. This S90 has a very large panoramic moonroof perfect for star- gazing on a remote country road. The 19" triple spoke tech matte black wheels add an extra zing to the car's overall appearance. This S90 has an awesome satellite radio as well as Apple CarPlay/Android Auto.
Some of the other features Mama D really liked were the backup cameras with 360 degree surround view which I considered not only an aid to parking, but a safety feature because you could easily detect someone approaching your vehicle. One of the coolest features in this car for Mama D was the active full LED Bending Headlights w/Auto High Beams. There is a great little video on YouTube giving a demonstration on how these headlights were made and they how they work I found so interesting!
The original MSRP was $60,000 so Mama D thinks this is a really great deal at only $37,950!! I would recommend this 2018 Volvo S90 not only to families but to singles looking for a good looking, luxurious and well equipped mid-size vehicle.
Head on over to eCarOne in to test drive this Volvo S90 in Carrollton or one of the other Volvo cars at our Dallas/Fort Worth dealership….and be sure to tell them Mama D sent you!
Until next time happy and safe driving,
Mama D