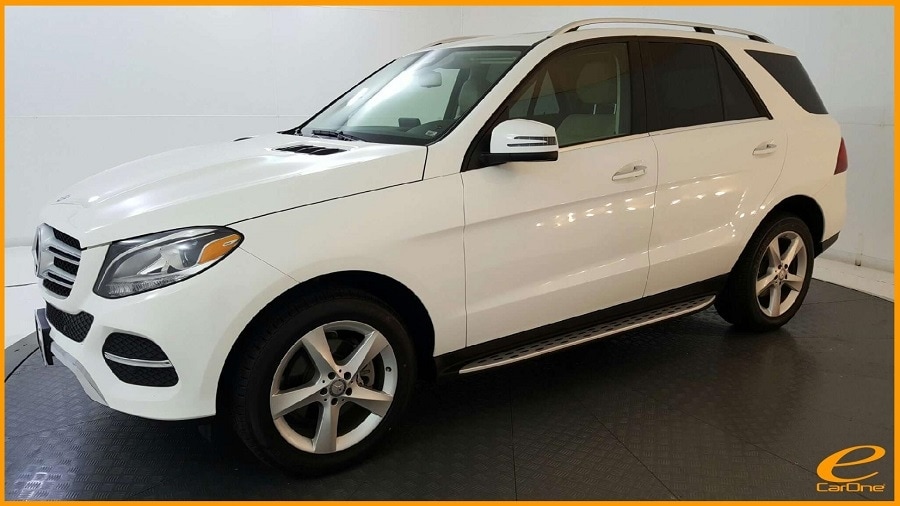 Greetings everyone, Mama D here and I hope you all survived another crazy weather week here in DFW! This past week Mama D got to drive a 2017 Mercedes Benz GLE 350 4 Matic in a beautiful Polar White with Ginger Beige Leather and Espresso wood trim interior. It is powered by a 3.5 302 HP V 6 engine which has plenty of get up and go even for someone like Mama D!
This is a perfect "mom" or family midsized luxury SUV which provides comfort and capability. Unlike Mama D; this GLE 350 is technologically advanced to the point is has hands free cruise control! Imagine what a plus that is if you and the kids are taking a drive somewhere.
One of the features Mama D loves is the Forward Collision Warning System with automatic braking system which could be a life saver!! It also has Attention Assist should you doze off while driving, Blind Spot Assist, Lane Tracking, 360 degree camera, e-call emergency system and remote keyless entry. All these things combined make for a vehicle that provides superior safety features for you and your loved ones.
The day Mama D went to trade cars was a miserable, rainy day so that is why I was given this SUV to test drive. The quality of workmanship is the highest in this beautiful GLE 350 and the cockpit is very well laid out. One of the things I really like is that the screen is raised up so that its actually eye level with the driver (or at least Mama D) and I didn't really have to take my eyes off the road to look at it. The front seats are extremely comfortable with 4-way lumbar support and are also heated. It was pretty easy to set up my phone on bluetooth; once I was shown that the iPhone on the screen was actually a previous driver's and not a drop down choice so Mama D couldn't click on it and connect-lol.
The first thing I noticed when I started driving this GLE 350 was that steering it was so extremely easy and it had such a great turning radius..I easily zipped around another car to get on the freeway. Acceleration was good and I cruised between 90-95 in the express lanes effortlessly (obviously not the same day it was raining and there were very few cars….just saying, 'cause Mama D hasn't lost her mind completely yet-lol).
Getting back to my story about driving in the rain; Mama D found herself driving home at night in the middle of another monsoon!!! The worst thing was that on the dark "country" roads home it was really hard to tell if there was road or water ahead! Honestly at one point I probably would have driven off the road had I not had lane tracking on the car because it was raining so hard and it was so dark and really hard to see! After this driving experience I can say without a doubt; this 2017 Mercedes Benz GLE 350 4Matic delivers superior handling no matter what the elements are dishing out.
On a serious note, Mama D would highly recommend that any of you Moms out there that are in the market for a mid-sized luxury SUV in the Dallas area you really need to go check this out. Priced at just $38,950, Mama D thinks that is a great deal for a like new quality German engineered (from the home land-lol) luxury SUV that not only looks great but handles well under any condition you may encounter!
Please stop by and test drive this or one similar at your luxury car dealer serving the Dallas/Fort Worth area, eCarOne and would you please tell them Mama D sent you!
Until next time safe and happy driving,
Mama D