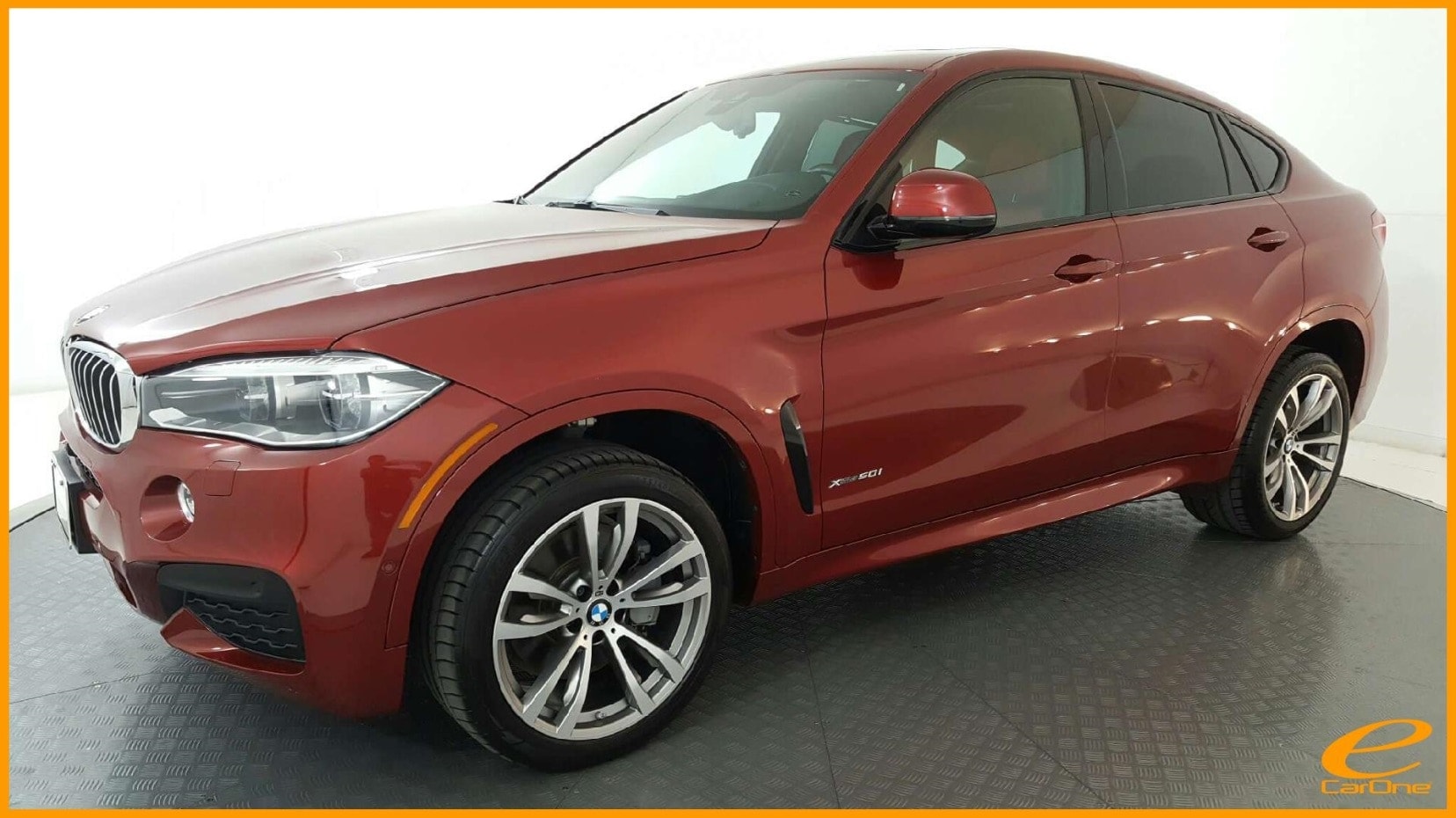 Hi everyone, Mama D here and this week I drove a 2015 BMW X6 xDrive50i, M Sport. Those of you that know me have probably already guessed that perhaps I was a little less enthusiastic about driving this vehicle for a number of reasons. That being said, I actually did enjoy driving this SUV and found that it had a lot of great features that I really liked (the ones I had the guts to try that is-haha).
As you all already know, POWER is what turns me on and I was not at all disappointed with the power this car had. I was effortlessly cruising at 100 in a matter of seconds; and that would be a result of the 4.4 liter twin-turbocharged V8 445 hp engine! More important though, was the fact I was totally confident and did not feel like I was driving some bulky granny car!!! Not at all!! I can tell you that it is without a doubt the first SUV that I have ever driven that really looks sharp and can more than get out of its own way…so to speak.
Another thing that I was quite surprised about was that I loved the color both inside and out. Normally I steer clear of reddish colored vehicles because in my mind they are police magnets; and God knows I am a magnet enough without that!!! I actually loved the coral red/black leather seats and interior accented with Poplar Wood because it looked very, very classy and was very comfortable.
This particular vehicle has $16,000 worth of options so as you can imagine it does have almost every conceivable thing there is; some of which I have no clue what on earth they were, nor did I care! I went with the ones I was familiar with and enjoyed those; as opposed to stressing myself out trying to figure out "what does this do?" I have to giggle because I was just looking over the listing on the car and one of the Convenience Features says "Speed Control"…obviously that feature is malfunctioning on this model…only kidding!
In all seriousness, this was a great looking and driving vehicle that responded well and was extremely comfortable to drive. Even at higher speeds than most drive, it wasn't shaky or unstable in any manner…you can tell it was built for driving on the Autobahn…speaking of which, my ultimate fantasy is driving on a road with no speed limit!!! Not that the speed limit has ever stopped me before…but it is on my bucket list!
One thing that I really need to mention is the fact that I did not feel overwhelmed by this vehicle. I say that because I am only 5'3", so it is sometimes easy for me to get "lost" in the car, if you know what I mean. Ladies, this would be a great vehicle for you and your family. It is loaded with all kinds of safety features and has a nice roomy interior. Guys..it's a nice vehicle for you as well and is by no means a "feminine type" car…I was merely pointing out that sometimes females are afraid to drive SUVs so fear not…you will look good driving this car, as well!!
So if you are in the market for a nice SUV in the Dallas area I would highly recommend that stop by eCarOne and take this BMW from Carrollton for a test drive. Make sure to tell them that Mama D sent you!
Until next time, happy and safe driving.
Mama D